Barack Hussein Obama II is the forty-fourth and current President of the United States of America. He is the first African American to hold the office. Obama was the junior United States Senator from Illinois from January 3, 2005 until his resignation on November 16, 2008, following his election to the presidency. He was sworn in as President on January 20, 2009 in an inaugural ceremony at the U.S. Capitol.
Obama is a graduate of Columbia University and Harvard Law School, where he was the first African-American president of the Harvard Law Review. He worked as a community organizer, and practiced as a civil rights attorney in Chicago before serving three terms in the Illinois Senate from 1997 to 2004. He also taught Constitutional Law at the University of Chicago Law School from 1992 to 2004. Following an unsuccessful bid for a seat in the U.S. House of Representatives in 2000, Obama was elected to the Senate in November 2004. Obama delivered the keynote address at the Democratic National Convention in July 2004.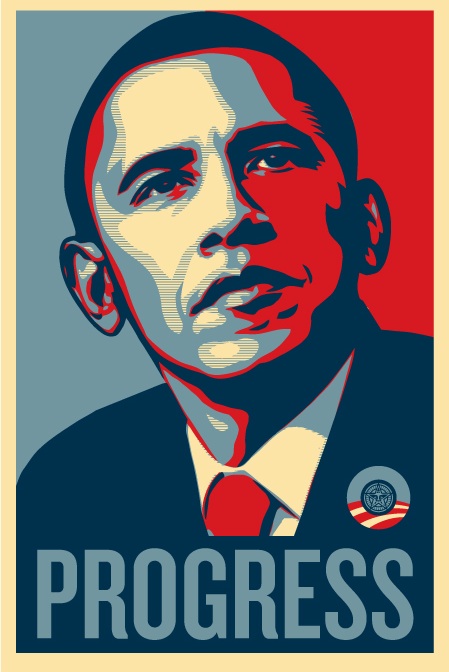 As a member of the Democratic minority in the 109th Congress, Obama helped create legislation to control conventional weapons and to promote greater public accountability in the use of federal funds. He also made official trips to Eastern Europe, the Middle East, and Africa. During the 110th Congress, he helped create legislation regarding lobbying and electoral fraud, climate change, nuclear terrorism, and care for U.S. military personnel returning from combat assignments in Iraq and Afghanistan.
The inauguration of Barack Obama as the 44th President and Joe Biden as Vice President took place on January 20, 2009. The inaugural theme was "A New Birth of Freedom," commemorating the 200th anniversary of the birth of Abraham Lincoln. In his first few days in office, Obama issued executive orders and presidential memoranda reversing President Bush's ban on federal funding to foreign establishments that allow abortions (known as the Mexico City Policy and referred by critics as the "Global Gag Rule"), changed procedures to promote disclosure under the Freedom of Information Act, directed the U.S. military to develop plans to withdraw troops from Iraq, and reduced the secrecy given to presidential records. He also issued orders closing Guantanamo Bay detention camp "as soon as practicable and no later than" January 2010.
On February 17, 2009, Obama signed into law an $787 billion economic stimulus package with the intended goal of ameliorating the effects of the economic downturn brought about by the subprime mortgage crisis and the resulting credit crunch. The legislation was the third version of the bill, which had been under debate for over three weeks in both houses of Congress.
On February 27, 2009, Obama declared combat operations will end in Iraq within 18 months. "Let me say this as plainly as I can: By August 31, 2010, our combat mission in Iraq will end," Obama told Marines about to deploy to Afghanistan.